Microsoft office 365
Microsoft Office 365 is a set of office applications for cloud technology for a new generation business environment. It's combination of powerful applications such as Microsoft Office, Outlook, OneDrive, SharePoint, Planner and Teams will create a digital work environment for you and your team to manage communication and collaboration quickly and efficiently from anywhere, anytime.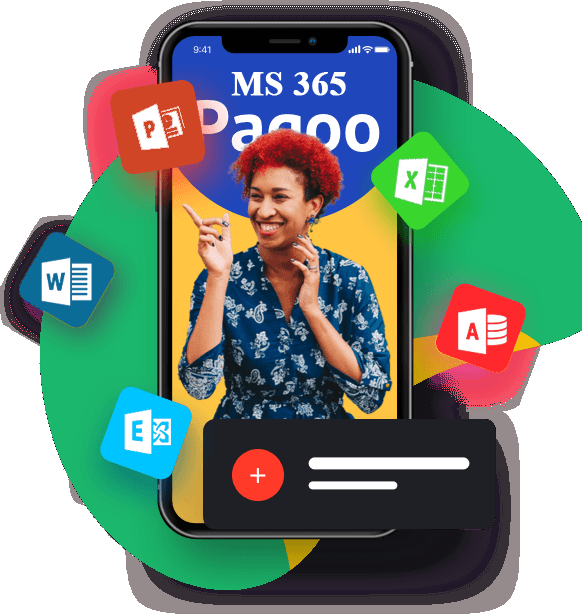 Бидний өдөр тутам хэрэглэдэг оффисын програмуудыг бусад хэрэгцээт програмуудтай багцалж нэгдсэн байдлаар санал болгож буй үүлэн шийдэл юм. Ажил, Гэр болон гадаад томилолтоор явж байх даа ажлаа хийх боломжтой. Оффисын програмууд —ын хамгийн сүүлд гарсан шинэ хувилбарыг байнга суулган ашиглах болно. Ажлынхаа компьютероос файлуудаа бусдад хуваалцах ба iOS, Android™ утас, эсвэл Mac төхөөрөмж ашиглан бусадтай нэгэн зэрэг шууд засварлана.